Cobaniinae

Cobania picea (Bertkau, 1880) - Brazil - from Laboratory of arthropod behavior and evolution - cropped. Copyright © Glauco Machado

Suborder

Superfamily

Family

Cobaniinae Kury, 1994 is a subfamily of Gonyleptidae (Arachnida, Opiliones, Grassatores). It was proposed by Kury (1994), with two other subfamilies: Heteropachylinae and Metasarcinae, as early lineages of Gonyleptidae. It is composed by a single genus, Cobania, with two species.
Further information
Edit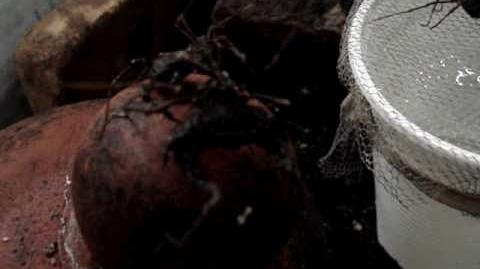 Video of an alive male of
Cobania picea
(
Bertkau
, 1880).
References
Edit
Kury, A.B. (1994) Early lineages of Gonyleptidae (Arachnida Opiliones Laniatores). Tropical Zoology 7(2), 342–353.